Welcome
Tek Stump by Stump Systems are concrete stumps with the strength and accreditation for domestic and commercial stumping and reblocking.
Tek stump has been able to reduce the width, and weight of the stump by using higher grade concrete and a revolutionary core reinforcement that allows the stump to be 25% smaller and lighter, yet strong enough to meet Victorian building regulations, making the TEK stump an easier to work with, more affordable and more environmentally friendly alternative.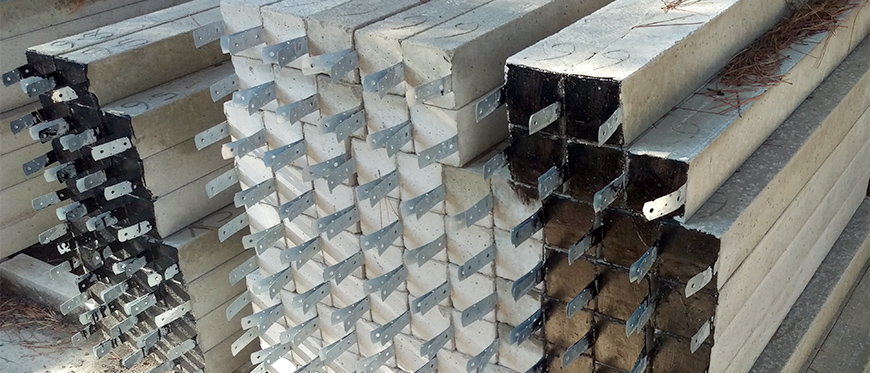 Tek Stumps are Perfect for those DIY jobs and owner builders too, both Hoop Iron and Threaded stumps are easy to install and make Building a Decking a breeze.
Stumps are supplied and sold from our stump manufacturing yard in Mt Evelyn, Wholesale direct to Public Mon-Friday. Call or Visit us to work out what size stump you need, our staff have some fantastic advice and know heaps of info about your sub-floor requirments. For your next DIY Job, be it a Decking, verandah, pergola or re-stump, be sure to call or visit us.
Do your building specifications stipulate 100x100mm concrete stumps? Tek stumps are 15-25% lighter, easier to work with, cheaper and recommended to be used in lieu of 100x100 stumps...find out more...! Tek stump differentiates itself by offering a stump that is smaller and easier to use. The Tek Stump can be easily fastened to the bearer from both sides through the hoop iron clip using simple chipboard screws. The weight of the Tek Stump makes fastening these stumps noticeably easier especially on those hard to navigate jobs with little clearance.